Woodworking Equipment - Track Pads, Friction Pads, and Chain Friction Pads
As a custom rubber manufacturer we have worked with woodworkers worldwide in tweaking and improving original equipment manufacturer (OEM) parts. With an in-house compounding facility and working closely with a precision tool shop we can customize parts to your exacting needs.
Some examples of our successes include track pads for the Celaschi Double-Ended Tenoner, a sample of which are shown below.







Through dialogue with our customers we provided prototype friction pads in a variety of materials to test durability, non-marking qualities and friction. We also have tailored the surface pattern from smooth to ribbed to fingered to enhance or lessen friction. In all cases we were able to provide a rubber coating on the track pads to meet the customer's needs. Further we exceeded their expectations by saving them money! Chain Track Pad Case Study
Like our roller recoating business (Roll Covering & Refurbishing) we are able to take worn friction pads and strip off the old rubber leaving a perfectly reusable base upon which to provide a new rubber coating. With an OEM's part you typically purchase an entire new part complete with new rubber and a new base. Eliminating the base cost and paying only for the rubber can be substantial, especially with ever increasing metal prices.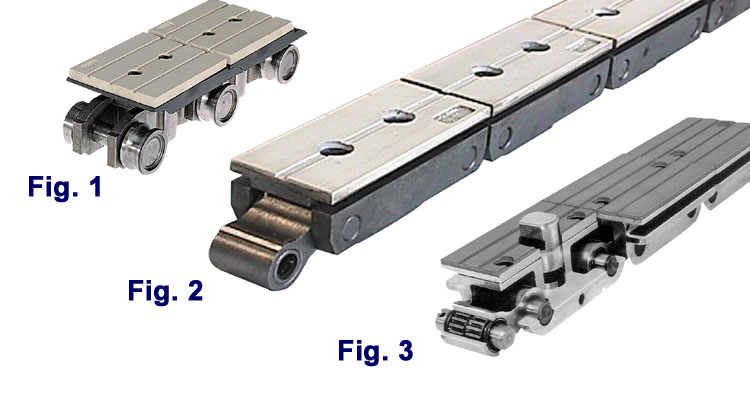 Tracks pads are only part of the story. Contact us with your other woodworking equipment needs as well. We have the capabilities to assist you with other woodworking parts including;
Track pads, friction pads, chain friction pads
Pressure wheels
Hold down wheels
Hold down and Bearing blocks
Suction cups
Suction pads
Rubber covered rollers
Power feed rollers
Moulder Wheels
Belt Guide Wheels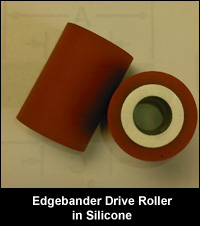 OEMs for which we have looked at replacement parts include:
Celaschi and SCM
Fletcher
Gabbiani and Stefani
Haltsy 37" Wide Belt Sander Rollers & Drum
Homag and Brandt
IMA
Mereen Johnson
Torwegge
Weinig Raimann
many...many...more.....
Our ability to strip off the old material, preserving the core or base material and recoat the track pads, hubs or rollers with a fresh rubber coating saves our customers money!
Customized performance and longer wear leads to less maintenance downtime and higher quality output combined with less expensive replacement parts costs, is the reason you should contact J.J. Short Associates, Inc. today for all of your rubber woodworking equipment part needs!
Don't see your part specifically listed? Send us one with your current issues and needs and we will evaluate and provide you with a quote.
There are no discontinued parts or obsolete items when it comes to J.J. Short Associates, Inc.
If itís made from rubber, contact us!