Feed Rollers for Woodworking Equipment
Need your OEM feed rollers for moulders, power feeders, planers, edgebanders, bandsaws and other equipment resurfaced? Try J.J. Short Associates' Strip and Recoat Program which will get your machine rollers to "like-new" condition without incurring the high cost of purchasing a new roller from the OEM. We offer a wide variety of durometer (hardness) grades and material from high wear urethanes and neoprenes to high temp silicones. We also work with custom rollers or can customize your rollers for your specific applications through materials, hardnesses, colors and a variety of grooving configurations.
Turnaround times on urethanes are typically 15 days or less and for neoprene and other older style rubber rollers typically under 10 working days. Breathe new life into your old rollers and try our Strip and Recoat program. We will even make you new rollers for backups while your existing roller is here so you never will have downtime going forward! Contact us and discuss your needs today!
Makita 2030 and 2040 Planer Rollers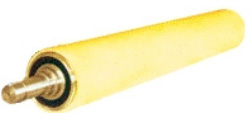 Feed Rollers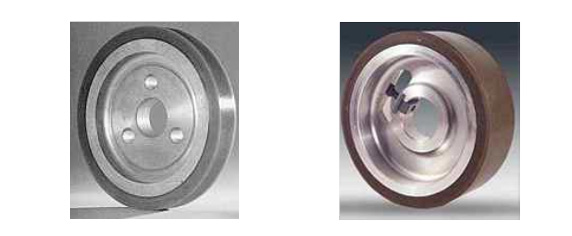 Call us today with your roller specifications or email us using our Rubber Roller Request Form and we will be in contact with you within 1 business day or less!
If it's made from rubber, contact us!